David Hayes (1931 - 2013)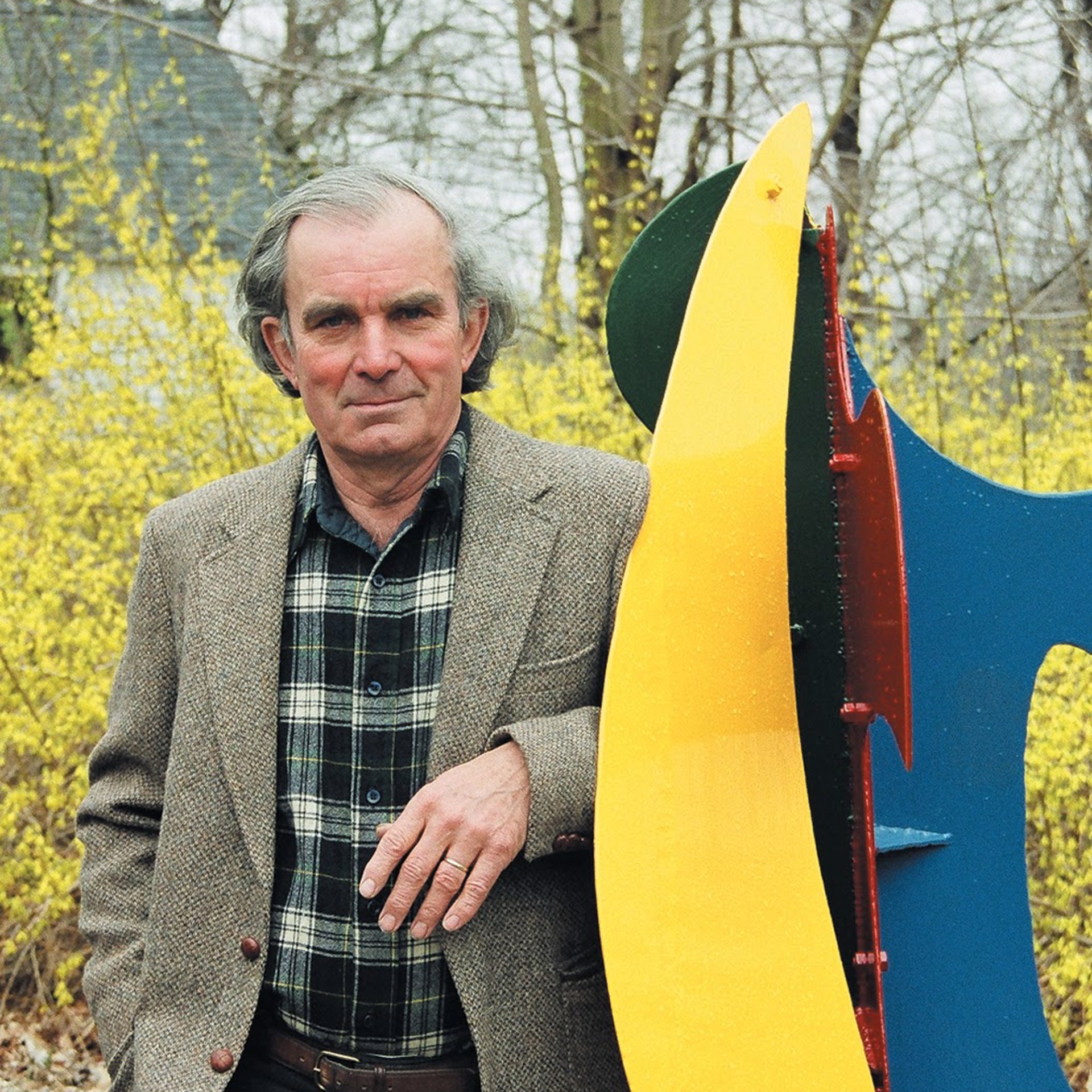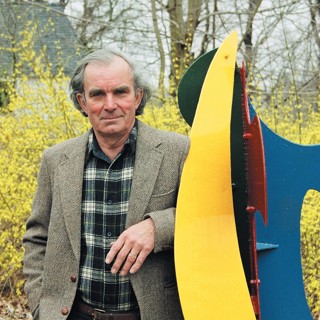 American modern master David Hayes created graceful sculptures abstracted from organic forms over an artistic career that spanned six decades. His monumental outdoor sculptures contemplate the relationship between a work of art and the environment it occupies and show the influence of teacher David Smith and friend Alexander Calder.
Hayes' artworks explored newfound cultural and economic freedoms resulting from the Post-War economic boom, push for civil liberties, and equality for the sexes that ran rampant in the late 1960' and early 1970's.
David Hayes was born in Hartford, Connecticut on March 15, 1931, and died in Coventry, Connecticut on April 9, 2013. Hayes received an A.B. degree from the University of Notre Dame in 1953 and an M.F.A. degree from Indiana University in 1955 where he studied with internationally renowned sculpture, David Smith. He is the recipient of the Logan Prize for Sculpture and has been recognized and awarded accolades from the Academy of Arts & Letters. In his post-collegiate years, he received a post-doctoral Fulbright Award and a Guggenheim Fellowship which took him to France where he finished his "unofficial" apprenticeship in the little village of Antony near Paris. Hayes' sculptures are also associated with the colors and shapes of Matisse's late paper cutouts.
In 1954, David Smith accepted a teaching position at Indiana with Hayes in his classes. Following formal studies, he would continue to work with Smith, now his friend, at Bolton Landing. From his teacher, Hayes mastered an appreciation for the permanence of steel. In Indiana, both Smith and Hayes learned about forging from a local blacksmith. Smith began his Forging Series in 1955 and continued to create his revered Tanktotems. Hayes forged his own animal forms, sculptures that were quickly accepted into shows at New York's Museum of Modern Art and the Guggenheim Museum's inaugural exhibition in 1959.
Hayes packed his bags and left for Paris in 1961 with wife Julia and two babies. There he regularly visited Calder who lived in central France. He also crossed the Channel to meet with Henry Moore and interacted with Giacometti in Paris. All the while he continued making forged steel sculpture and began an aggressive show schedule in Paris and the US under the Willard Gallery and the David Anderson Gallery. In 1968, Hayes moved to Connecticut where his 57-acre backyard became his studio. Here he would cut sheets of raw steel and assemble his collections of black, geometric free-form work of art sculptures that were later painted in reds, blues, and yellows.
Throughout his sixty years of sculpting, his creations have been collected by numerous prestigious museums and showcased in the courtyards of many Connecticut buildings. His work can be seen at Hartford Public Library, Goodwin College in East Hartford, University of Connecticut in Storrs, Housatonic Museum of Art in Bridgeport, Albertus Magnus, Manchester Community College, University of Hartford in West Hartford, UConn Health Center in Farmington, Westminster School in Simsbury, and University of New Haven in West Haven.
Hayes continued to capture the dynamic colors and visual forms of the 1960's and 70's; working alongside artists such as Wesselmann, Lichtenstein, and Dine.
At the time of his death, his work was on exhibition at St. John's College in Annapolis, Md., at Contemporary Art Center in Peoria, Ill., and at the University of Kentucky Art Museum. Hayes' work was also shown in the summer of 2013 at the University of Notre Dame's Snite Museum.
He has had over 400 exhibitions and is included in over 100 institutional collections including that of The Museum of Modern Art and the Guggenheim Museum in New York; the Detroit Institute of Arts, Michigan; the Snite Museum of Art; and The Wadsworth Atheneum Museum of Art, Connecticut. In 2007, he was conferred an honorary Doctor of Humane Letters degree by Albertus Magnus College, his wife's alma mater.
In 2021, Hayes' work and grounds were the subject of an hour-long television broadcast shown on some 200 PBS stations nationwide produced by Legacy List with Matt Paxton.
Read More