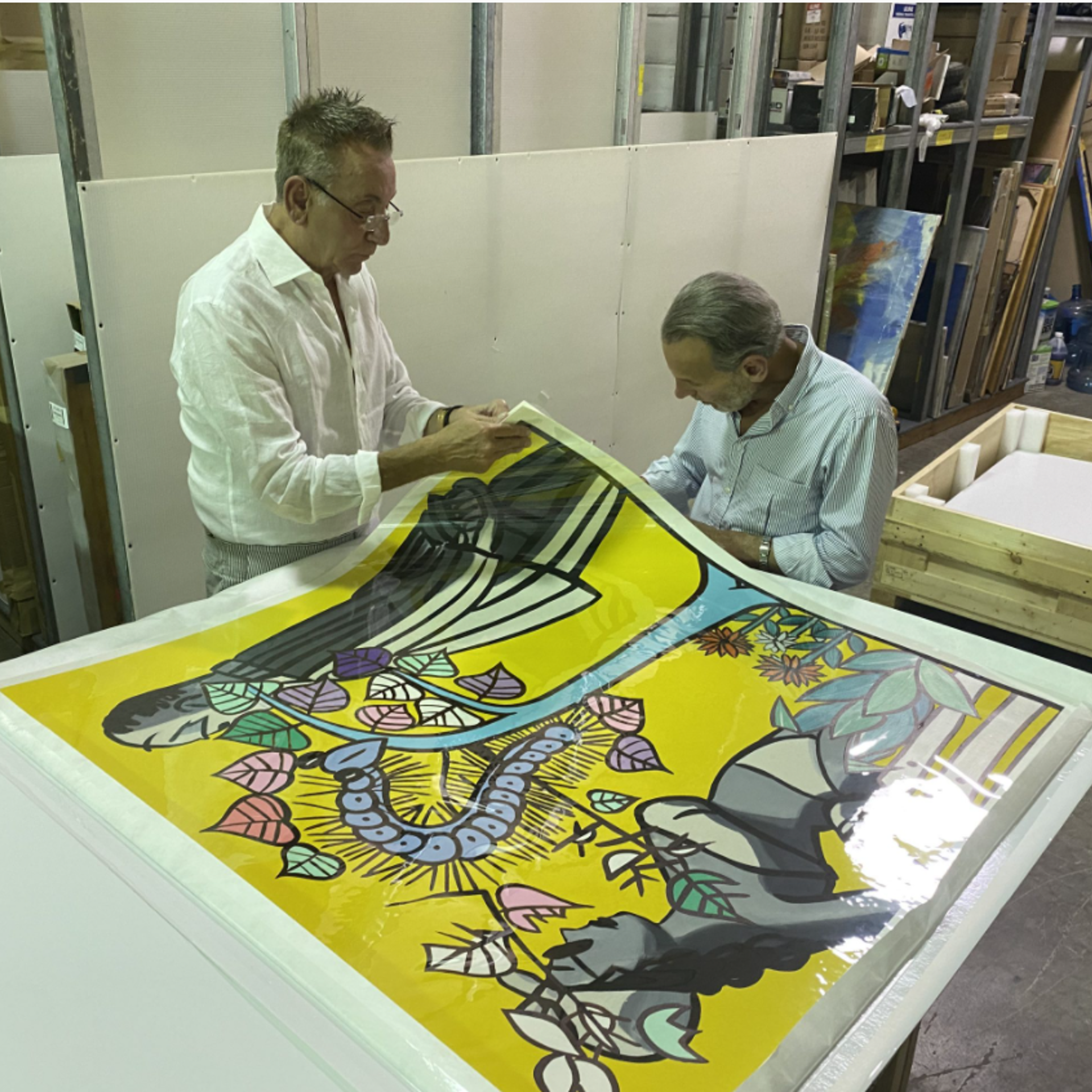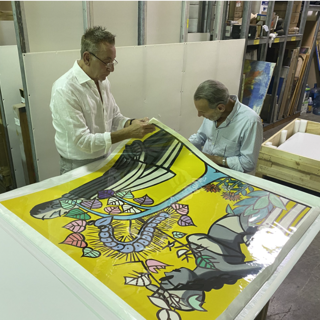 David Salle
(Born 1952)
Born in 1952 in Oklahoma, David Salle grew up in Wichita, Kansas. In 1970, he was part of the foundational class at the California Institute of the Arts in Valencia, where he studied with John Baldessari. After earning a BFA in 1973 and an MFA in 1975, both from CalArts, Salle moved to New York, where he has lived since.
Like many artists of his generation, David Salle initially drew inspiration for his rich visual vocabulary from existing pictures, often from the worlds of advertising and graphic communication. He sought out images that, as he put it in a 1981 interview, "understand us." Distinct from others of his generation, the mainspring of Salle's imagery has always been his own photography, the carefully staged and lit scenes that appear in his paintings like telexes from the unconscious. Since the mid-80s, his paintings have continued to expand their emphasis on dynamic, relational composition. A typical Salle painting is one in which the viewer's eye is kept moving; the structure and placement of images create internal rhythms that pulse with energy. Salle's paintings often contain allusions to artists of the past – from Velázquez and Bernini, to Picasso, Giacometti, and Magritte, as well as to American art both post and pre-war. However, a catalog of references can be misleading; sources do not a painting make. The meaning of Salle's paintings lies in the way images are contextualized and presented, with the poetry of their juxtaposition, and, more than anything, with how they are painted.
Salle's paintings have been shown in museums and galleries worldwide for over 35 years. Solo exhibitions of his work have been held at the Whitney Museum, New York; Museum of Contemporary Art, Los Angeles; Museum of Contemporary Art, Chicago; Stedelijk Museum, Amsterdam; MoMA Vienna; Menil Collection, Houston; Haus der Kunst, Munich; Tel Aviv Museum of Art; Castello di Rivoli, Turin; the Kestner Geselshaft, Hannover; the Guggenheim Bilbao. He was the subject of solo exhibitions at the Dallas Contemporary in 2015 and the Centro de Arte Contemporáneo in Málaga, Spain in 2016. He has participated in major international expositions including Documenta 7 (1982), Venice Biennale (1982 and 1993), Whitney Biennial (1983, 1985, and 1991), Paris Biennale (1985), and Carnegie International (1985).
Read More