Santiago Medina (b. 1964)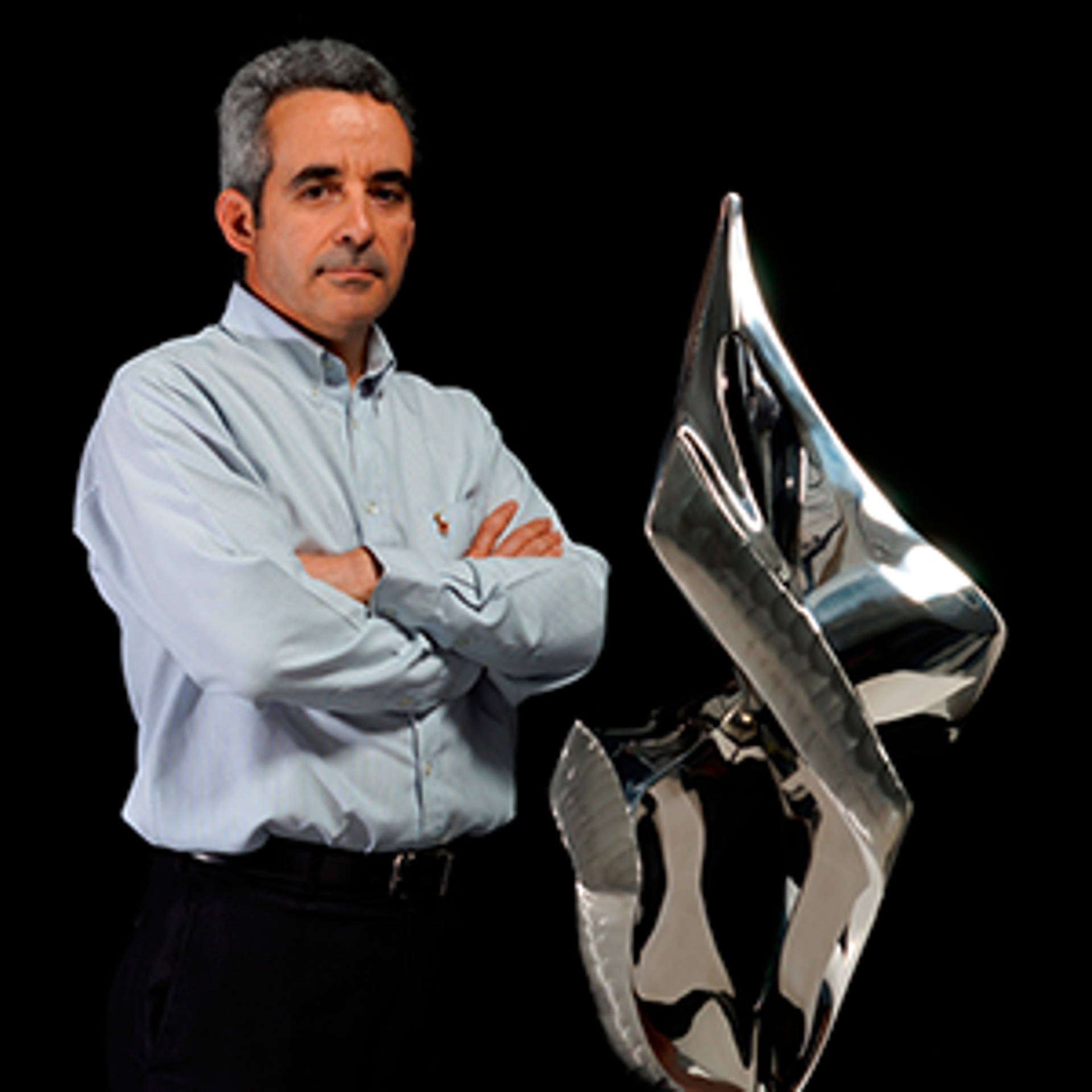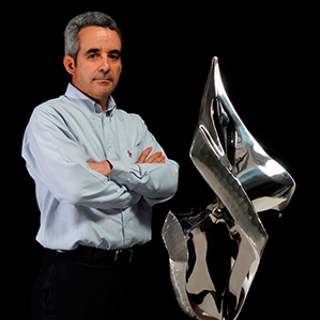 Master sculptor Santiago Medina is an artist who specializes in stainless steel sculptures. His sculptures are at marquee public art venues worldwide such as Harvard, Stanford, Tufts, Washington University, Florida International University, Miami Nicklaus Children's Hospital, CES Contemporary Art Museum, Miami Country Day School, as well as other locations. Medina is the only Colombian-American artist to have a permanent monumental sculpture at Harvard University. His avant-garde sculptures have been displayed at major worldwide art fairs, such as New York Art Fair, Context-Art Miami, Art Basel Week Miami, Wynwood Art Fair, Houston Art Fair, Palm Beach International Art Fair, Arte Sinfonia Bogota, Miami International Art Fair MIA, and Arte America along with many others.
Medina originally trained as a physician who developed technology for MRI and 3D imaging. He now infuses his scientific training into his creative process. Therefore, bringing powerful artistic expression, technological sophistication and physician sensitivity to his beautiful artwork. This uniqueness allows him to create vibrant and timeless masterpieces that will transcend generations.
Santiago Medina has been featured in many news media including CNN, the Miami Herald, El Colombiano, Caracol Television, El Mundo, Pinecrest Tribune, Harvard School of Public Health Magazine, Teleantioquia, TeleMedellin among others.
Read More