Pablo Picasso (1881 - 1973)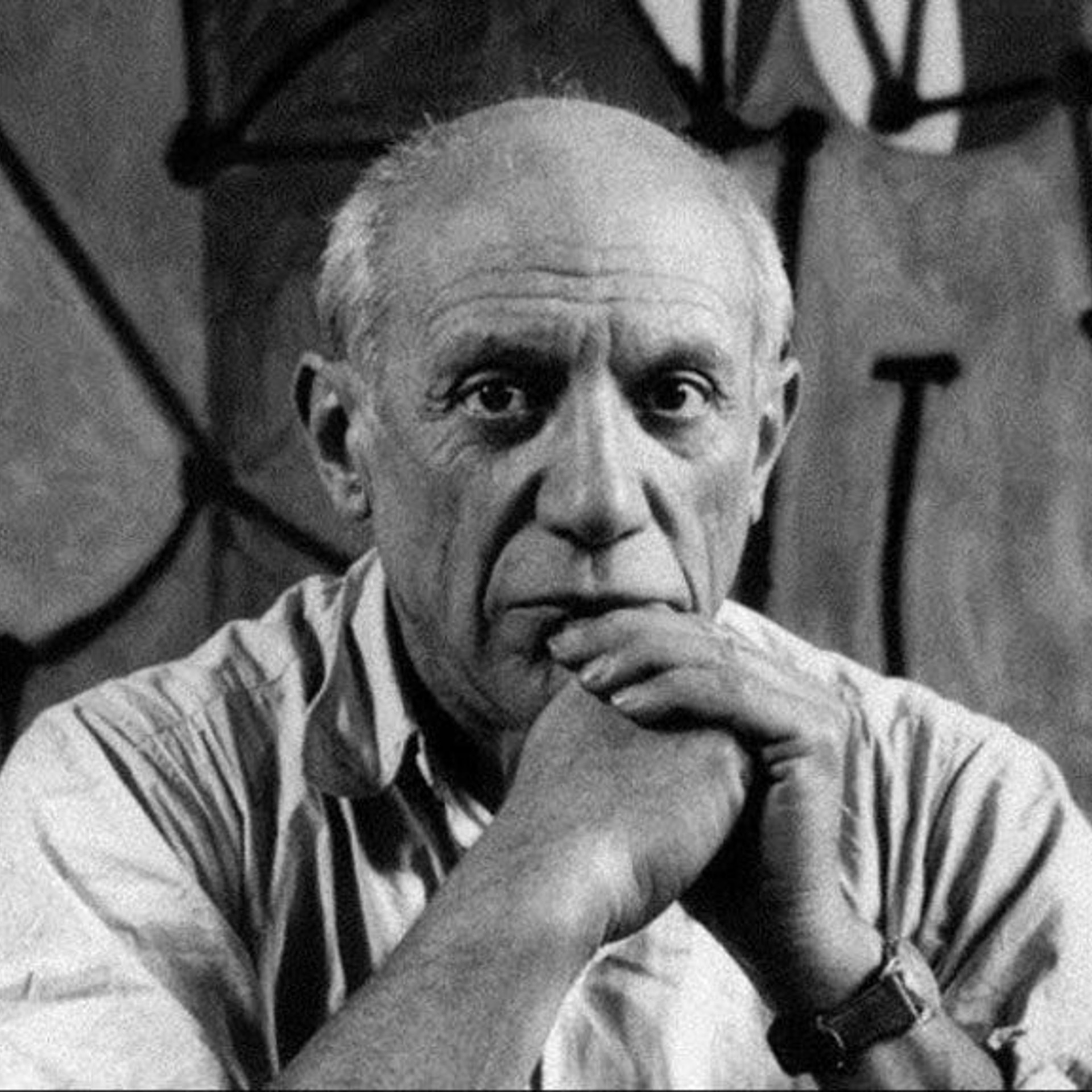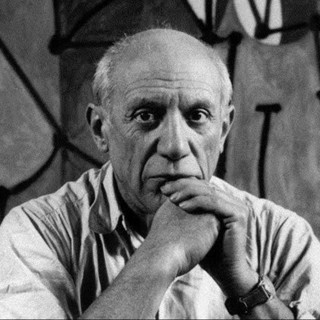 The work of Picasso, which comprises more than 50,000 paintings, drawings, engravings, sculptures, and ceramics produced over 80 years, is described in a series of overlapping periods.
His first notable period, the "Blue Period", began shortly after his first Paris exhibit. Picasso painted in blue tones to evoke the melancholy world of the poor while he was mourning the death of his good friend Cassegemas. The following "Rose Period" in which he often depicted circus scenes, coincides with his first commercial success and his first serious romance with Fernande Olivier.
In 1907, Picasso painted the groundbreaking work "Les Demoiselles d'Avignon", which, with its fragmented and distorted representation of the human form, broke from previous European art. In Cubism, which is divided into two phases, analytical and synthetic, Picasso and Braque established the modern principle that artwork need not represent reality to have artistic value.
Picasso and Braque's Cubist experiments also resulted in the invention of several new artistic techniques, including collage.
After Cubism, Picasso explored classical and Mediterranean themes, and images of violence and anguish increasingly appeared in his work. In 1937, this trend culminated in the masterpiece Guernica, a monumental work that evoked the horror and suffering endured by the Basque town of Guernica when it was destroyed by German war planes during the Spanish Civil War.
Picasso remained in Paris during the Nazi occupation but was fervently opposed to fascism and after the war joined the French Communist Party. Picasso's work after World War II is less studied than his earlier creations, but he continued to work feverishly and enjoyed commercial and critical success. He produced fantastical works, experimented with ceramics, and painted variations on the works of other masters in the history of art.
Known for his intense gaze and domineering personality, he had a series of intense and overlapping love affairs in his lifetime. He continued to produce art with undiminished force until his death in 1973 at the age of 91.
Pablo Picasso (1881 - 1973)
Read More